Nothing says "let's have a get-together" more than a beautiful deck. It simply begs for people to be cooking, eating and laughing together on it. Many rooftop deck systems provide a beautiful view along with the versatility of the space for hosting events or just relaxing with friends. Whether yours is a small deck off the back of your home or a more elaborate space with a view of the ocean, there are many ways to make the space more than simply a platform.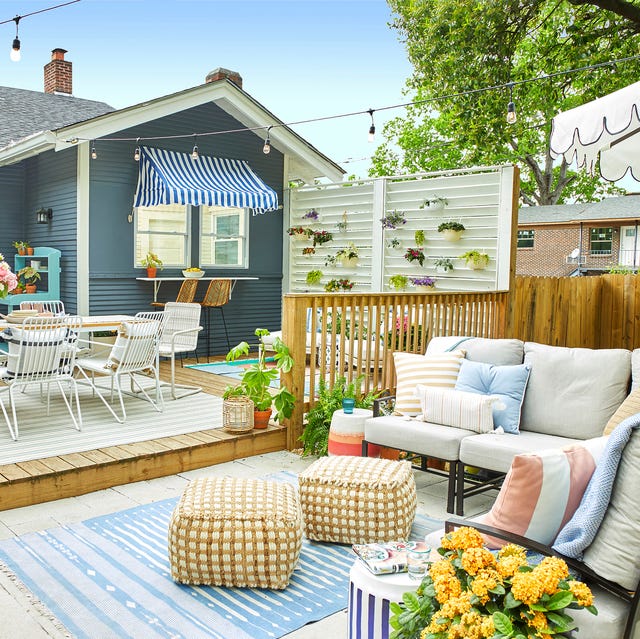 Comfortable Seating
The options for seating are endless, so have fun. You don't have to limit yourself to Adirondack chairs. You can combine form, such as built-in seating, with function, like loungers, to give options. Don't forget conversation areas with chairs that can be easily rearranged for more intimate conversations or pushed back to allow more people to join in. Why not try some unique swing chairs?
Interesting Lighting
Lighting is critical. Why ruin a romantic sunset on the deck with the glare of harsh lighting once the sun sets? You'll want a range of lighting in different areas. For instance, you'll want to make sure that you have adequate lighting in cooking areas. For walkways, stair lights can provide adequate light to keep your guests safe while moving around.
Colorful Accents
You can change the mood of any room simply with the color choice, so why not liven up your deck, as well? Start with the furniture. You can paint what you have or simply add a pop of color with cushions, pillows and throws. Planters can also provide interest with several in one color family or mixing patterns and colors in fun ways.
Beautiful Plants
Plants are a great way to soften hard lines and add a natural element. Ornamental trees or fruit-bearing trees make beautiful additions and give texture and balance to an outdoor deck. Combine flowering plants with trailing vines in planters of different shapes and sizes in clusters, or go the minimalist route with a few well-placed succulents.