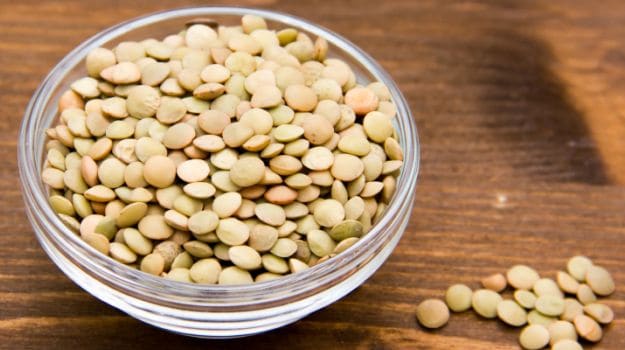 Lentils like urad dal, moong dal, masoor dal, toor dal and black eyed peas are widely consumed in Indian households. A warm plateful of khichdi or rice dal is a staple in most regions across the country. These protein-rich legumes are known to offer many health benefits. Many studies have reported that lentils have the second-highest ratio of protein per calorie of any legume, after soybeans. Along with other legumes, lentils are also great sources of B vitamins and antioxidants that keep your overall health in check.Turns out, they also help reduce high blood pressure too. In fact, the Dietary Approaches to Stop Hypertension (DASH) study reported that a diet rich in lentils and whole grains was associated with lowering blood pressure. Let's read further about what the expert has to say about it.
According to the book, Healing Foods, lentils of all types are extremely high in molybdenum and iron, making them an excellent food for helping to oxygenate the blood and aid the release of cellular energy. The insoluble fibre on lentils helps to keepcholesterol and blood pressure at healthy levels.
As per Macrobiotic Nutritionist and Health Coach, Shilpa Arora, "If the body does not flush and retain sodium effectively, chances of suffering from high blood pressureincreases. Lentils are full of fibre that helps with balancing insulin resistance. Low insulin levels and balanced blood sugar help the kidneys to flush toxins out of our cells, moreover, help manage blood pressure well." According to study results presented by the University of Manitoba at the American Heart Association's annual conference, eating lentils could improve blood vessel health. According to the researchers, lentils provide a non-pharmacological way of treating diseases linked with blood vessel dysfunction.