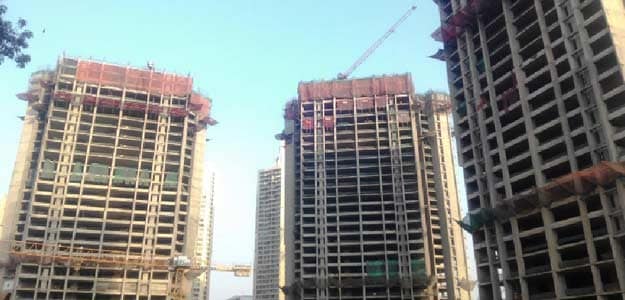 New Delhi: The real estate sector continued to reel under pressure in 2019 due to a prolonged liquidity crisis in the non-banking finance company (NBFC) segment. The government came up with a slew of stimulus measures during the year to infuse liquidity and boost demand, but these have not made any noticeable impact as sales declined in the second half of the year.
According to a report by Anarock Property Consultants, a total of 2.61 lakh units were sold during the year, a year-on-year growth of 5 per cent. Out of the overall sales across seven major cities in the country during the year, around 1.47 lakh flats were sold in the January-June period, and the remaining 1.14 lakh have been sold so far in the second half.
Despite the steps announced by the government, mostly in the second half of the year, sales during July-December declined by 22 per cent compared to the first half.
"The unrelenting liquidity crisis, lower-than-expected buyer sentiments and faltering GDP growth eventually put brakes on the overall housing growth in the second half of 2019," said Anuj Puri, Chairman of Anarock Property Consultants.
Among other liquidity infusing measures, in a much-awaited relief for distressed home buyers awaiting possession of their flats, the Finance Ministry last month committed up to Rs 10,000 crore for completing housing projects stuck for years.
Thereafter, the Union cabinet cleared a proposal to set up a 'Special Window' in the form of an Alternative Investment Fund (AIF) to provide priority debt financing for the completion of stalled housing projects that are in the affordable and middle-income housing sector.
The corpus size of the AIF would be scaled up to Rs 25,000 crore after SBI and LIC pumps in funds. It would grow further in the coming days with the addition of sovereign wealth funds and pension funds, the government said. The fund, however, is a work in progress right now.
"The year 2019 turned out to be a rather challenging one. Despite various measures announced by the government as well as the RBI, the going was tough for the industry. The sluggish economic growth during the first two quarters of the current fiscal added to the misery of the sector," Manoj Gaur, MD Gaurs Group and Chairman of CREDAI Affordable Housing Committee.